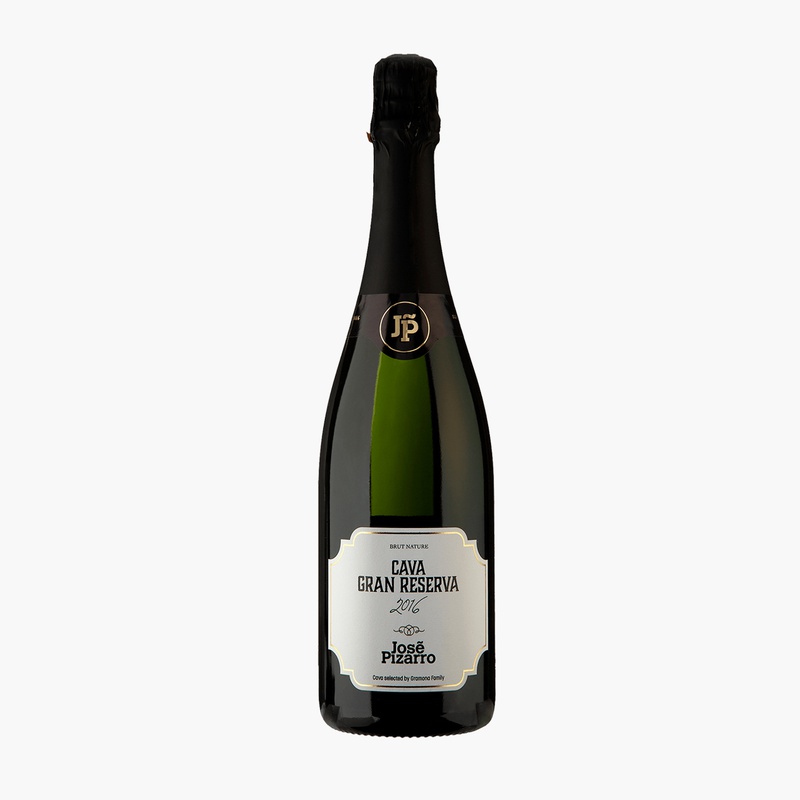 2016 José Pizarro Brut Nature 'Gran Reserva', Cataluña
£22.50
TASTING NOTES
This delicious, balanced, yellow-gold cava offers an impressive release of fine celebratory bubbles. The exotic scent of peaches, pineapple and dried wild flowers, reflect the structured tropical fruit flavours – pineapple, citrus peel, and sun-soaked citrus fruits.
In the mouth it has an old wine luxury and fullness reminiscent of a vintage Gran Reserva – it is bready and elaborated.
This is a confident, crafted and mouth-filling Spanish wine.
Dosage is 0 (No sugar added)