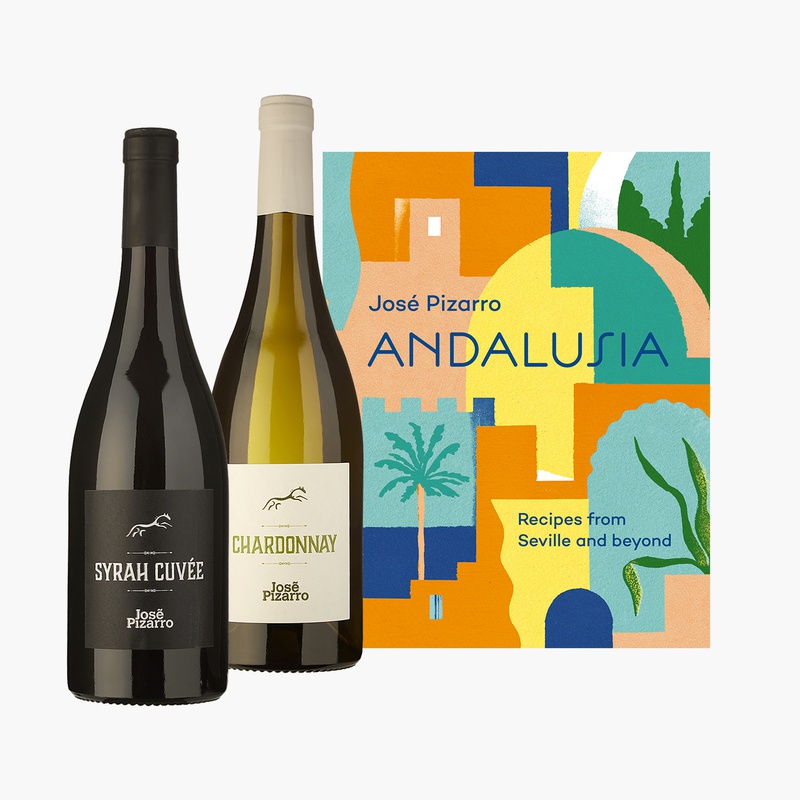 JOSÉ PIZARRO TRIO
£49.00
The trio includes
José Pizarro Chardonnay. Tasting notes: Straw yellow colour with green hints, the nose possesses white flower aromas, citrus fruits, peach and aromatic herbs. The mouth is lively flavourful with a great intensity of fruit, minerality and saltiness and a long finish.
José Pizarro Syrah Cuvée. Tasting notes: Very complex nose – with aromas of blackberries, cacao, leather, spices and vanilla. In the mouth is very rich and powerful ripe red fruit. Balanced acidity, an impressive structure and a long finish. Very elegant.
Andalusia book: Recipes from Seville and beyond. Andalusia is all about simple pleasures: a glass of wine or sherry, a piece of cheese or ham, and good company. And that's all you need to make yourself happy. It's all about the freshness, the quality and the diversity of the produce. Set to the backdrop of beautiful location shots, Andalusia is a must for anyone who loves authentic, simple Spanish food.