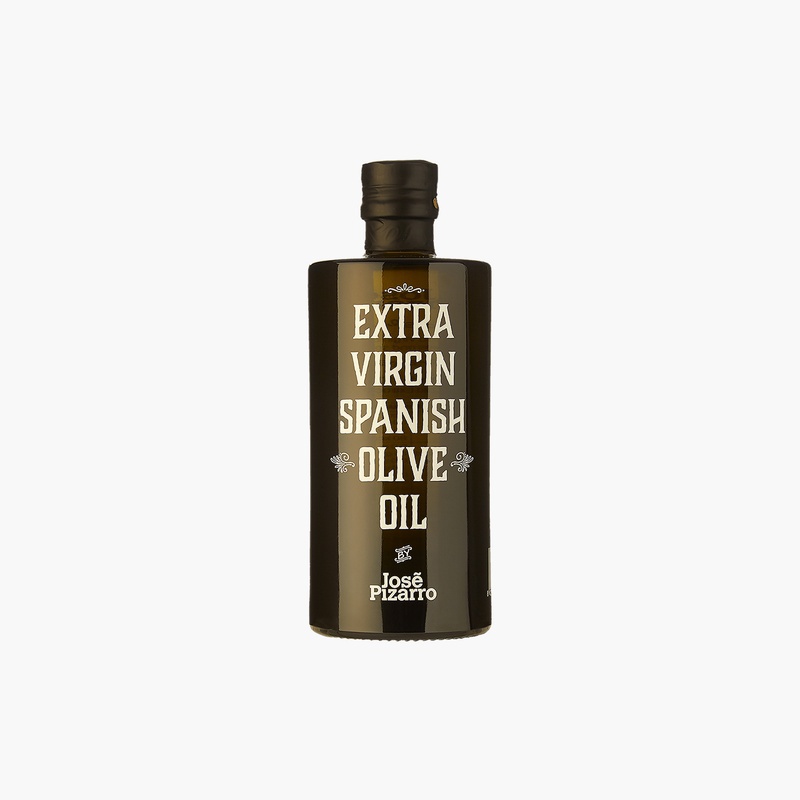 JP Olive Oil
£15.00
Superior Category Extra Virgin Olive Oil obtained directly from Arbequina, Manzanilla Cacereña and Morisca - variety olives and solely by mechanical process.
ARBEQUINA:
Oil of a medium-high fruity green, together with sensations associated to, among others, fruit salad, almond, green apple, green grass, tomato plant and banana. As to taste, its intense sweet attribute stands out over its spicy flavour, with a slight bitter note.
MORISCA:
Oil of a medium-high fruity green. Sensorial connotations associated to apple and green almond, green leaf, fig tree, spearmint and tomato. Spicy sensation comes slightly over bitter and sweet ones, though balancing in the mouth with astringent notes. 
MANZANILLA CACEREÑA: 
The main characteristic is its excellent green fruitiness of high intensity with fruits flavours , mainly from banana, apple, kiwi and vegetables flavours from artichoke, green leaves, green tomato and fresh almond .Well balanced in mouth and with pleasant notes of piquancy and bitterness.
Tasting notes: strong fruity aroma (think tomato plants and green apple). Slightly spicy, bitter finish.
500ml