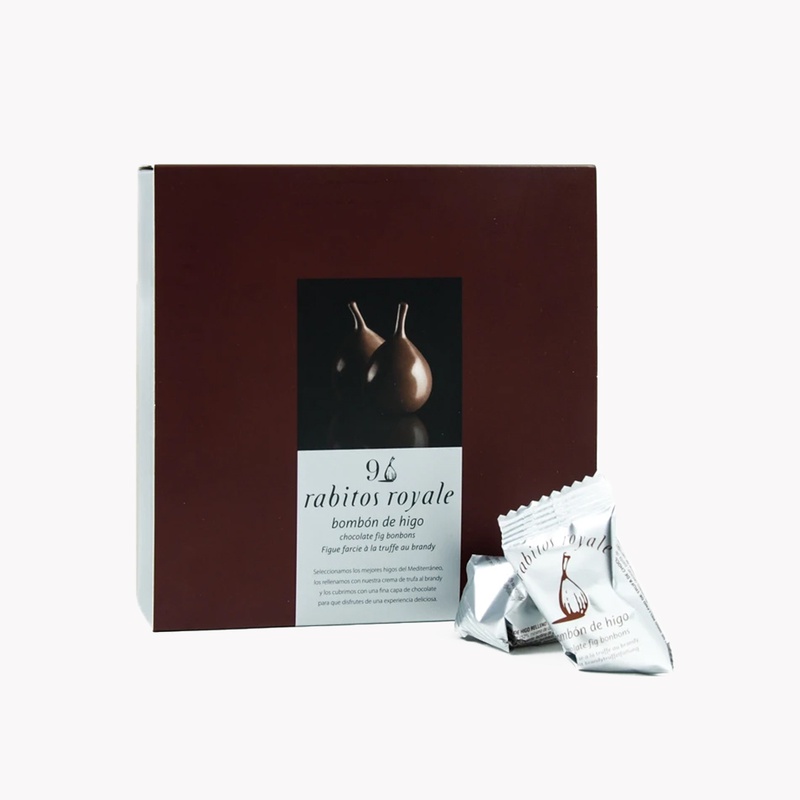 Rabitos Royale Dark Chocolate Figs 142g
£10.00
Made by a family business, La Higuera, in the Spanish village of Almoharín who specialises only in chocolate-fig treats. uses locally grown figs, a small and sweet variety called Pajarero, a specialty of the Extremadura region of Spain.
The slightly chewy figs are filled with a ganache made with chocolate and brandy, and coated in dark chocolate.  
Ingredients: dried figs (45%), chocolate (sugar, cocoa mass, cocoa butter (milk) fat, emulsifier, soya lecithin, flavouring: vanilla) (chocolate contains cocoa solids 52% min.), pasteurized cream (milk), brandy (<1%), glucose syrup, humectant: sorbitol.
Gluten free.