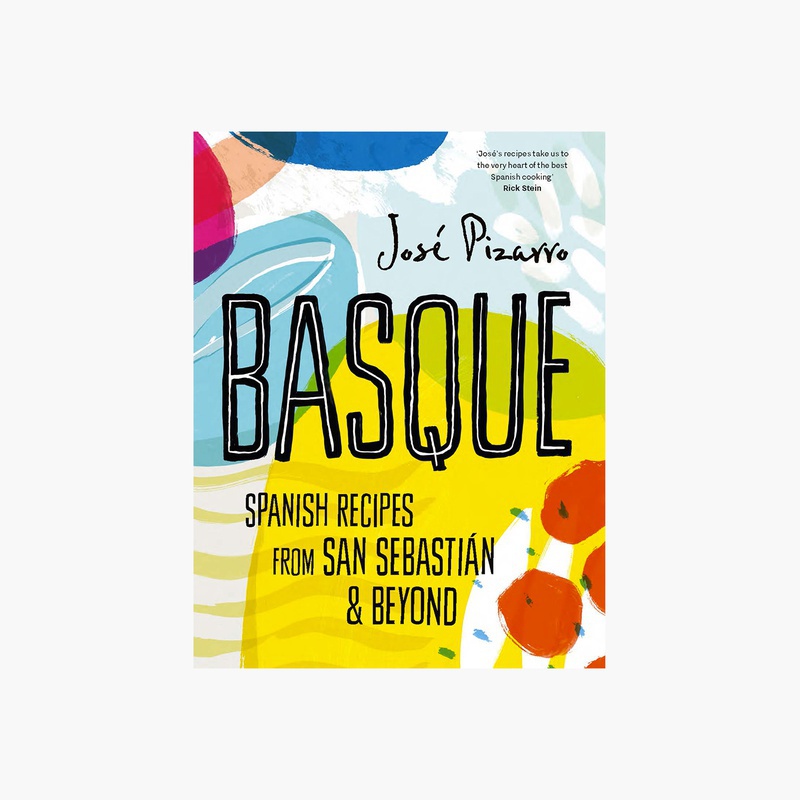 Basque: Spanish recipes from San Sebastian & beyond - compact hardcover edition
£15.00
If you would like to add a personalised dedication, please type your message in 'order notes' at checkout. Please note signed books are non-returnable and we offer no refunds.
Of Basque, his third book, José Pizarro says…
"This book is not just about recipes from the Basque Country, it is about all of the wonderful ingredients you can find there, cooked in my style. It's also about my experiences there, the time that I have spent eating, talking and having an incredible time.
For people from the Basque Country, food is the most important thing. It's sharing big plates of food around the table, it's celebrating happy occasions, it's a way of life. As much as I love visiting my friends in their Michelin kitchens, where I'm always bowled over by their creativity, what I love is simple food, good ingredients sourced locally wherever possible, cooked with little fuss.
The recipes in Basque are a reflection of what I want to eat at home and the way I cook for family and friends. I want to show you not just some of the most popular and traditional dishes from the region, but also the quality and diversity of the ingredients that you can find there. The recipes have been inspired by what I've seen, what I've learnt, the people I've met and the respect that they have for food. Far from being a lesson, I want you to pick up this book, feel inspired to cook from it and be really proud of what you can do."
'José Pizarro is an amazing cook who has brought us the best of Spanish food.' Claudia Roden