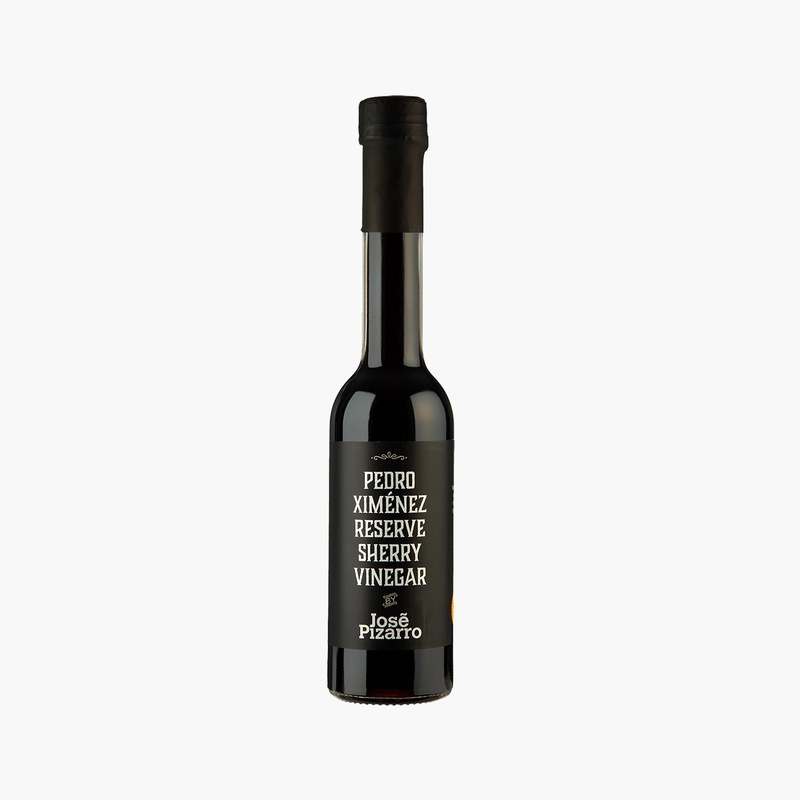 JP Vinegar
£6.50
Colour: Dark mahogany.
Nose: Sweet and sour vinegar with
 a complex aroma that preserves intense and pungent aromas of sherry vinegar smoothed by the addition of a small proportion of Pedro Ximénez natural sweet wine.
Mouth: Complex with great persistence and attenuated midness.
Food Pairing: Ideal in dressings, salads, macerations, marinades, reductions, game dishes, fish and legumes.
Semi-sweet Sherry vinegar created with a blend of Reserve Sherry vinegar and Pedro Ximénez wine, aged in American oak ballers for a minimum of 2 years.
Produced and bottled by Productos Majuelo S.L.