Cocktail of the week: José Pizarro's negroni Español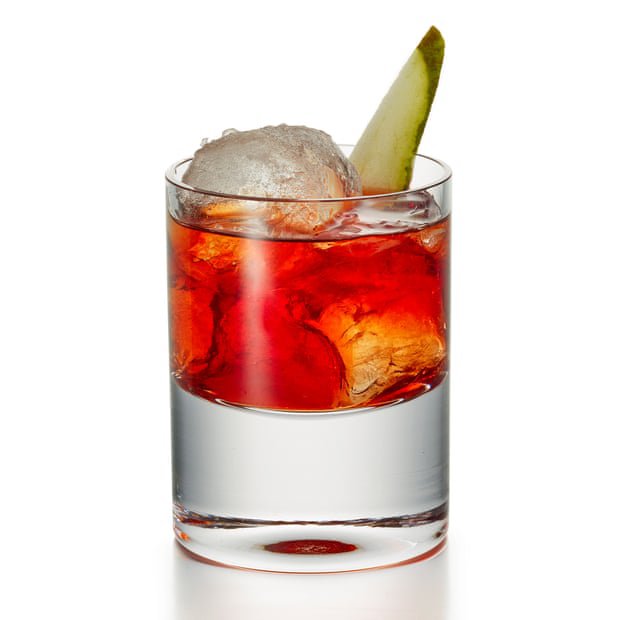 This seasonal Spanish take on an old classic sees the traditional negroni upgraded by the use of sweet sherry and aged whisky. This is a wonderful, and super-easy, festive aperitivo, not least for its vibrant red colour.
Serves 1
35ml good scotch (preferably one aged in a PX cask) – we use Glenfiddich 15yo
20ml pedro ximénez
20ml Campari
1 slice dried pear, to garnish
Fill a rocks glass with ice cubes, add the whisky, PX and Campari, and stir for five seconds. Garnish with a slice of dried pear and serve.
As 2020 begins…
… we're asking readers, like you, to make a new year contribution in support of the Guardian's open, independent journalism. This has been a turbulent decade across the world – protest, populism, mass migration and the escalating climate crisis. The Guardian has been in every corner of the globe, reporting with tenacity, rigour and authority on the most critical events of our lifetimes. At a time when factual information is both scarcer and more essential than ever, we believe that each of us deserves access to accurate reporting with integrity at its heart.
You've read 11 articles in the last four months. More people than ever before are reading and supporting our journalism, in more than 180 countries around the world. And this is only possible because we made a different choice: to keep our reporting open for all, regardless of where they live or what they can afford to pay.
We have upheld our editorial independence in the face of the disintegration of traditional media – with social platforms giving rise to misinformation, the seemingly unstoppable rise of big tech and independent voices being squashed by commercial ownership. The Guardian's independence means we can set our own agenda and voice our own opinions. Our journalism is free from commercial and political bias – never influenced by billionaire owners or shareholders. This makes us different. It means we can challenge the powerful without fear and give a voice to those less heard.
None of this would have been attainable without our readers' generosity – your financial support has meant we can keep investigating, disentangling and interrogating. It has protected our independence, which has never been so critical. We are so grateful.
As we enter a new decade, we need your support so we can keep delivering quality journalism that's open and independent. And that is here for the long term. Every reader contribution, however big or small, is so valuable.
Sources: https://www.theguardian.com/food/2019/dec/20/cocktail-week-negroni-espanol-recipe-jose-pizarro-christmas