José Pizarro opening first restaurant outside of Europe at Conrad Abu Dhabi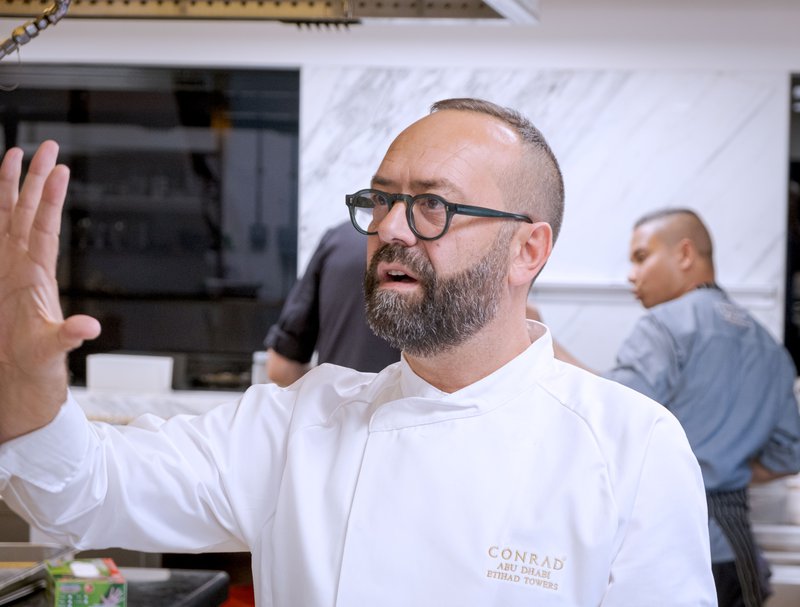 Lauded Spanish chef José Pizarro will open his first restaurant outside of Europe in the coming weeks. A leading name in the cuisine, Pizarro will open an eponymous restaurant within Conrad Abu Dhabi Etihad Towers.
José by Pizarro will offer small plates such as Cantabrian Catalina salted anchovies, and chicken croquetas; while larger plates include red tuna tartar, lamb meatballs and wild prawns with chilli and garlic oil. There are also sharing dishes such as suckling lamb and chicken paella.
The informal restaurant offers just 46 covers, promising to be a more laid-back approach to Spanish fine dining, a segment Pizarro became famous in.
Speaking about the restaurant, he said: "If you know me, you know that I've long wanted to open a restaurant outside Europe. This is a truly exciting opportunity as a businessman and restaurateur to take my beloved Spanish flavours globally. I know Abu Dhabi is an Emirate uniquely passionate about great food, art, and culture so with their amazing developments and my desire to introduce the taste of Spain more widely, it's a perfect match.
"I love that we're calling it "José by Pizarro" because it's inspired by both restaurants. It's both the name of my much-loved first place in the UK, and has a similar fun feeling about it, as well as being inspired by the best of Pizarro."
by Josh Corder January 13, 2023
Reference: https://www.hoteliermiddleeast.com/outlets/jose-pizarro-abu-dhabi