José Pizarro is opening two restaurants at the Royal Academy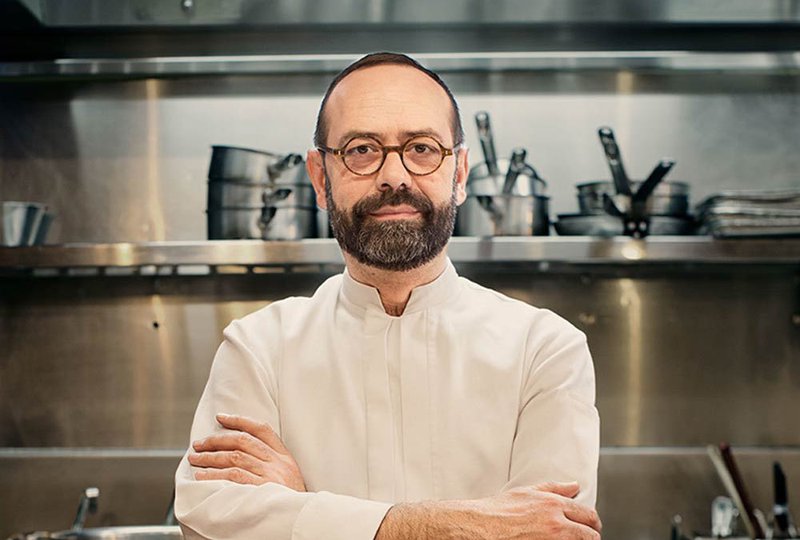 The low-down
Chef and restaurateur José Pizarro is teaming up with the Royal Academy for not one but two new restaurants in the heart of Mayfair - the first time he's opened a restaurant in the centre of town. Teaming up with Company of Cooks, he'll be launching Poster Bar by José and José Pizarro at the RA.
Let's take José Pizarro at the RA first. That's going to be upstairs, taking over the Dorfman Senate Room. It'll be a traditional sit-down restaurant, with many of his much-loved dishes on show. So there will be jamón ibérico, presa ibérica, strawberry gazpacho and black ink croquetas as well as:
Chipirones encebollados - baby squid cooked in caramelised onions
Leeks with Jose's romesco sauce
Mediterranean red prawns cooked with chilli and garlic
Hake in salsa verde
Downstairs, you'll find the Poster Bar by José, which will be more in the style of José, his tapas bar on Bermondsey Street. The tapas there include a truffle sandwich, tortilla de patatas, plenty of cheese and jamon, chorizo with vino and quince and spicy prawn fritters with lemon allioli. All that and Empanada Gallega too - Galician pastry stuffed with tuna, confit onion and caramelized red pepper.
For drinks, there will be a Spanish wine list which will include Josés own Chardonnay, and beers on tap will be from Estrella Damm. Here's what José himself has to say about the opening: 
When you see art, it's all about how it makes you feel… your whole body responds, it's the same with food - well, good food anyway! The creativity and soul that you find in food and art is the same…you get the same excitement. To be able to bring the two together makes me so happy - it's an incredibly proud moment for me in my career.
Where is it? Royal Academy, Burlington Gardens, Piccadilly, London W1J 0BD
When does it open? 11 August 2021
How to book: Bookings only at José Pizarro at the RA by emailing reservations@ra.josepizarro.com
Ref: Hotdinners