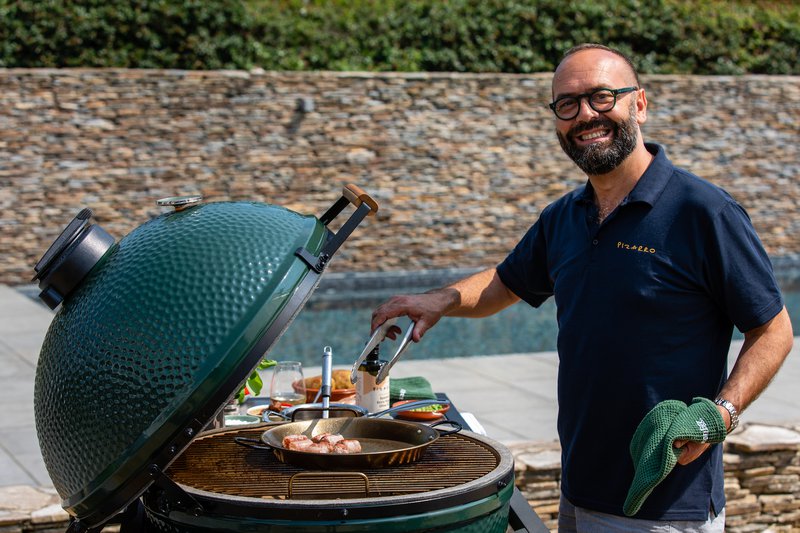 STORE CUPBOARD STAPLES
José has made his paella with chicken, mushrooms and green beans, but the meat, shellfish and vegetable combinations you could use are close to infinite. Let yourself be guided by the season, your mood and what you have in your fridge and cupboard. The only thing that doesn't change is that you need about 240g of rice and 1 litre of stock to feed 4 people.
Either set up your EGG direct with an EGG target temperature of 220°C, alternatively you can use your kitchen hob and a preheated oven at 200°C.
To replicate José's version, you will require:
Chicken
Mushrooms
Chopped tomatoes (fresh or tinned)
Green beans
Garlic
Rosemary
Extra virgin olive oil
Paella rice
White wine
Chicken stock
Saffron
Smoked paprika
Salt & pepper