My Addresses: chef José Pizarro on Extremadura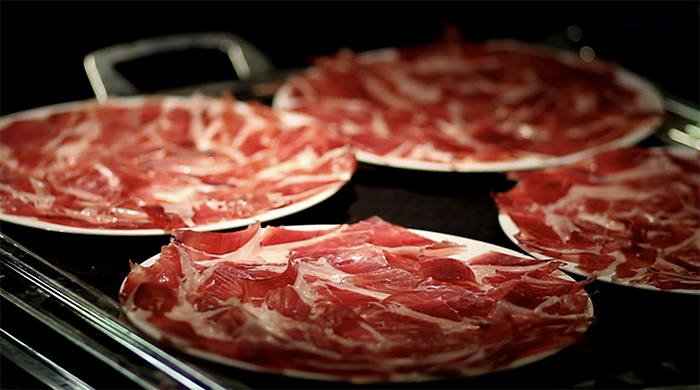 Please use the sharing tools found via the share button at the top or side of articles. Copying articles to share with others is a breach of FT.com T&Cs and Copyright Policy. Email licensing@ft.com to buy additional rights. Subscribers may share up to 10 or 20 articles per month using the gift article service.

1 I am from the tiny village of Talaván in Cáceres, Extremadura. My first experience of a professional kitchen — cooking at a traditional rotisserie — was in Cáceres. I have always loved the local food; it tastes like home. — Atrio (above) is a wonderful place for a special dinner. Located in the old town of Cáceres for more than 30 years, it's a very charming restaurant with two Michelin stars and a beautiful garden. Like the building, the food has traditional foundations that can accommodate contemporary innovations. The wine cellar is also very special. — Like many of the locals, I usually visit El Figón on Sundays with my family. This is a very popular traditional restaurant with a vibrant sense of community. From venison and mushrooms to fig ice cream, the enormous menu includes all of Extremadura's classic dishes. It's not a fancy establishment but the food and ambience are perfect. — Famous for its Roman ruins, Merida is one of the most beautiful cities in Extremadura — and A de Arco is a delightful place to have lunch. From the terrace, guests can admire the Arco de Trajano, a World Heritage monument, and fabulous views of the city. Crucially, the food is equal to the excellent location. © agefotostock/Alamy — Back in Cáceres, I love to visit the San Pablo convent (above) to buy Yemas "de las Claras", incredible local sweets handmade by the nuns. Spanish chef and author José Pizarro has three restaurants in London and another in Esher, Surrey. He has written five cookbooks, including "Andalusia: Recipes from Seville and Beyond". josepizarro.com Follow @FTMag on Twitter to find out about our latest stories first. Listen to our culture podcast, Culture Call, where editors Gris and Lilah dig into the trends shaping life in the 2020s, interview the people breaking new ground and bring you behind the scenes of FT Life & Arts journalism. Subscribe on Apple, Spotify, or wherever you listen.
Sources: https://www.ft.com/content/04cb2e34-47a9-11ea-aee2-9ddbdc86190d