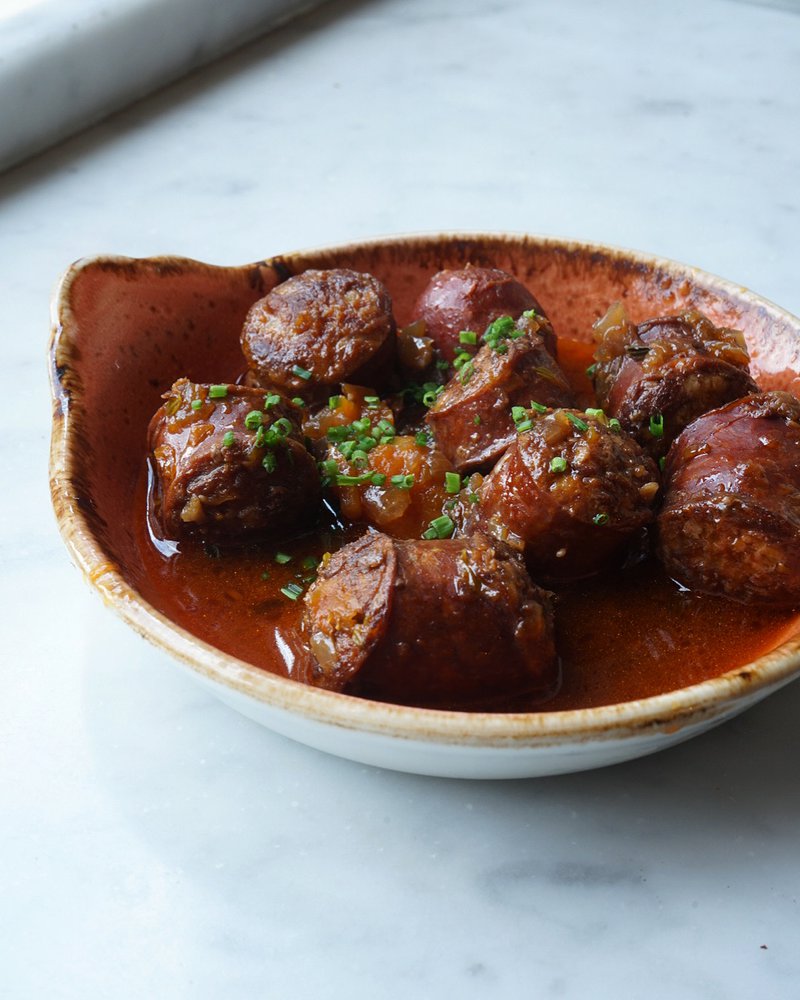 Ingredients
1 tbsp extra virgin olive oil
500g cooking chorizo (spicy or mild)
1/2 red onion or 1 shallot, thinly sliced
2 garlic cloves, thinly sliced
150ml red wine
2 sprigs lemon thyme
250ml chicken or vegetable stock, warmed
Method
Add 1 tablespoon of olive oil to pan, then cook chorizo. Stir continuously for 10 minutes on a low heat.
Add red onion, garlic and thyme and turn up the heat to medium.
Once caramelised, add good quality red wine and leave to reduce on a medium heat for 5-6 minutes.
Add chicken or vegetable stock and leave to reduce for 5 minutes then take off the heat.
Roughly chop a handful of parsley and add to the pan along with a drizzle of olive oil.