Crema Catalonia from Catalonia book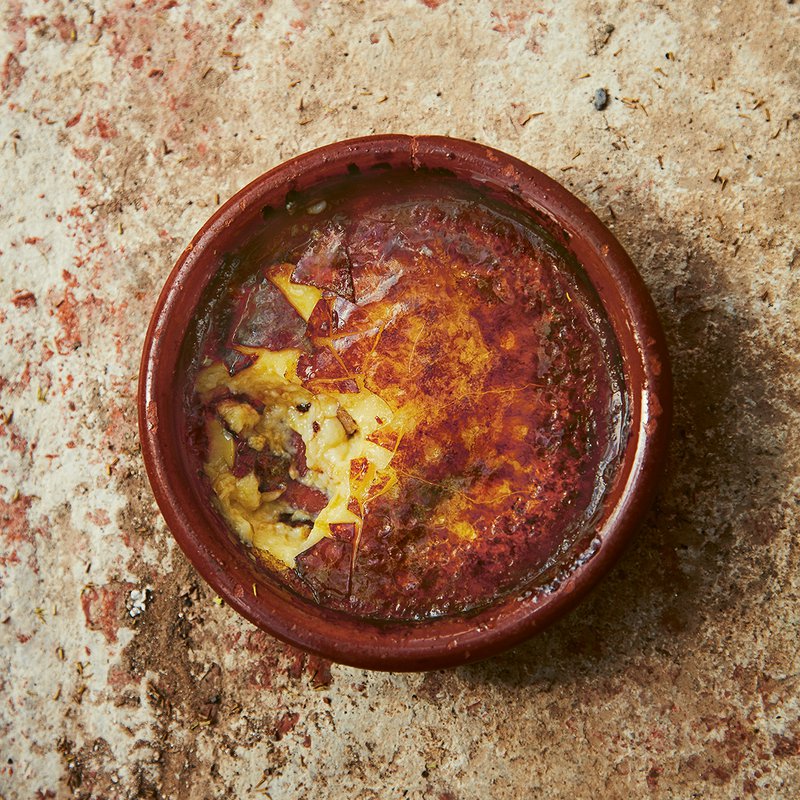 In Pizarro Restaurant, I love to burn the sugar with a traditional hot plancha, which gives off a gorgeous aroma. Heaven!
Serves 8
1 litre (34 fl oz) whole (full-fat) milk pared zest of 1 lemon and 1 orange.
small cinnamon stick
6 large free-range egg yolks
60 g (2 oz/. cup) caster (superfine) sugar, plus extra to caramelise
40 g (1. oz/⅓ cup) cornflour (cornstarch)
Method:
Put the milk, zests and cinnamon in a pan and bring to the boil then set aside to infuse for at least 1 hour. When cold and infused, strain through a fine sieve.
Beat the eggs and sugar together until thick and pale and fluffy, then beat in the infused milk and cornflour.
Pour into a clean pan and cook over a low heat for 10 minutes, stirring constantly, until you have a thick custard. Sieve into a jug and pour into eight dishes or large ramekins. Chill in the fridge for at least 3 hours, or overnight, until completely set.
When ready to serve, sprinkle a layer of sugar over the top and caramelise quickly with a blowtorch, or under a very hot grill (broiler). Chill again for at least an hour before serving.
Publisher: Hardie Grant
Photography: Laura Edwards
Recipe from: Catalonia, Recipes from Barcelona and beyond