Jamón and winter truffle croquetas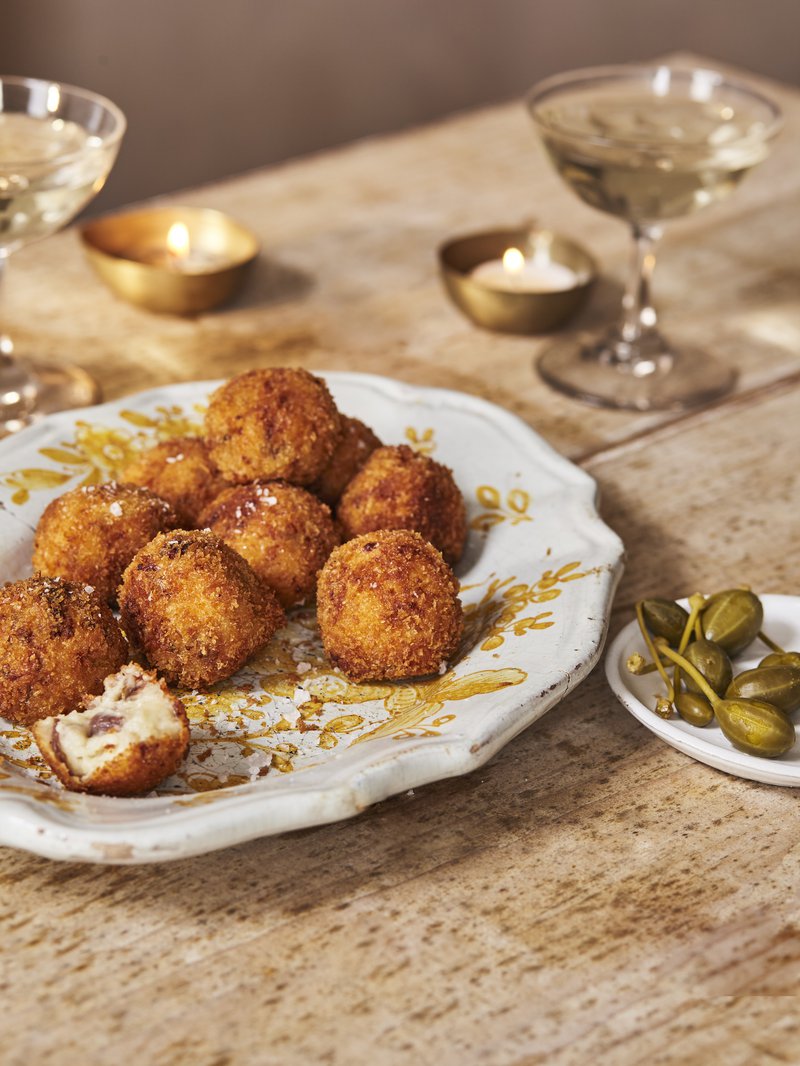 Ingredients:
450ml whole milk
150ml fresh chicken stock
100g unsalted butter
125g plain flour, plus 2tbsp extra
100g Jamón Ibérico
75g manchego cheese, grated
Good shaving of fresh black truffle
2 free-range eggs, beaten
150g panko breadcrumbs
1ltr light olive or vegetable oil to fry
Method:
Heat the milk and stock together gently. Melt the butter in a pan and add the 125g flour and cook for 2-3 minutes.
Gradually add the milk and stock, stirring, until you have a smooth very thick sauce. Season well and stir through the Jamón, cheese, and truffle.
Spread out on a baking sheet lined with cling film and chill until cold.
Take spoonfuls of the mix and roll into balls about 30g each. Put the 2 tbsp of flour in a dish and the beaten egg and breadcrumbs in two more.
Coat each of the balls in flour then beaten egg and then breadcrumbs, place on a baking sheet, and when they are all done freeze for an hour.
When ready to cook, heat the oil to 180c. Drop a few of the croquetas into the oil and fry for 3-4 minutes until deep golden and hot to the center. Remove with a slotted spoon and drain on a kitchen towel whilst you fry the rest. Serve straight away.